Mastery of professional directing
Five pillars of the director's work
We talk about the art of directing and the craft of directing. In summation, we will get the mastery of professional directing.
Jurij Alschitz, who has staged a multitude of performances all over the world, will combine the classical school of craftsmanship with innovative techniques in this course. Your own mastery can be seen when you can confidently deal with a wide range of options and start experimenting on a professional basis.
Directors ask actors to trust them. As artists we should not be afraid to take risks, but as directors we have an enormous responsibility – towards art and towards our actors. The greatest happiness is to create works together – and this process lies in the hands of the director. When it happens, we speak of mastery. There is no recipe for this, but there are professional ways to get there. This course invites you to do so, with five topics covered in two days each. You can attend just one or two meetings … but preferably all of them.
Five Meetings of two days each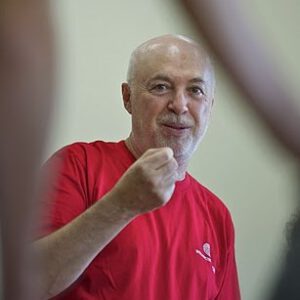 Meeting one. Energy – a matter of life
If there is energy – there are signs of life. If there is no energy, nothing will help your performance. The director's first skill lies in the ability to find the sources of energy in the performance and in the technique of managing these energies. It's a question of the life-span of your work.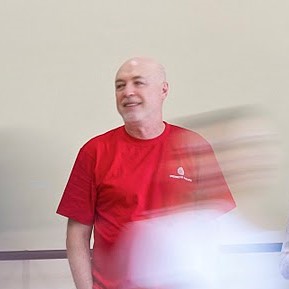 Meeting two. Composition – the road of life
You have to be able to build the road of life, with its foundation, character and direction of movement. 
The composition of a performance is the skeleton to which the body is attached; it forms the structure of the building. Knowing the basic rules of composition is half the battle for your professional success; more than that, it is your artistic language.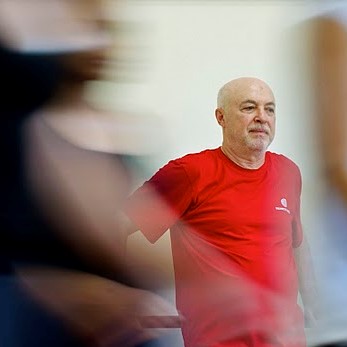 Meeting three. The space of events
The path of a performance is complex and multifaceted; it is full of encounters, signs and incidents. But your performance can leave the linear path to become a space of events, a field of events. Think of it as a sphere of events or a flash of events.
How do you actually determine what is an event and what is an ordinary fact? How do you build a game out of events? The non-ordinary definition of an event, the paradoxical treatment of its status, the refined play with events shows the ornamental art of the director.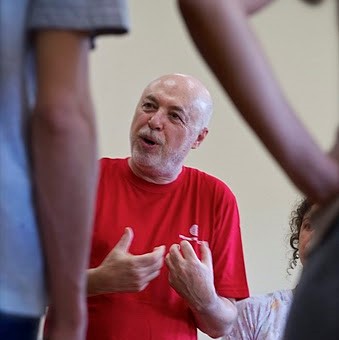 Meeting four. The director's text analysis
The literary text is an important tool for the director's work on a production. Most of the time it is the basis. Neither a scientifically correct analysis of the text, no matter how complicated, nor one's own interpretation, however interesting and idiosyncratic it may be, guarantees success when the ability to translate words into stage action is lacking. There are some basic secrets of textual analysis that a director must know.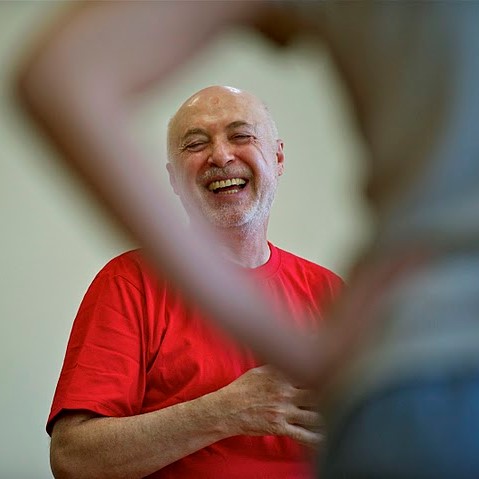 Meeting five. The supreme discipline: the director's work with actors
All your talent, all your competencies such as composition building, text analysis, identification and definition of events, etc. require only one thing: the actor who brings it all to life on stage. The top level of directing lies in the director's ability to rehearse with the actors. If the dialogue does not work, all that you have thought of, found and meticulously prepared will not be realised. The actor is the most complex object for directing. There are director's rules for working with actors, which you have to follow and try not to violate. 
Teacher
Dr Jurij Alschitz
Number of participants
Minimum number of participants  12
Teaching Language
English
Format
Online lecture with practical tasks and exercises.
If you have missed a session or want to listen again, you have the option of watching the recording for a month.
Mode of operation
10 teaching sessions | 3 hours each
2 sessions of 2 days in row form one thematic meeting
Each thematic meeting can be booked separately.
Certification
A Certificate will be issued by the World Theatre Training Institute AKT-ZENT | Research Centre of the International Theatre Institute.
Conditions: active participation with at least 50% attendance in the online sessions of each of the 5 topics (up to 50% can also be made up via recording if attendance is not possible).
Cost
390 € full programme
90 € one thematic meeting of two days in a row
Course dates and Registration
This course will be offered again soon, you can express your wish to be informed about future dates by filling out the contact form.
Your expression of interest helps us greatly in planning future courses.