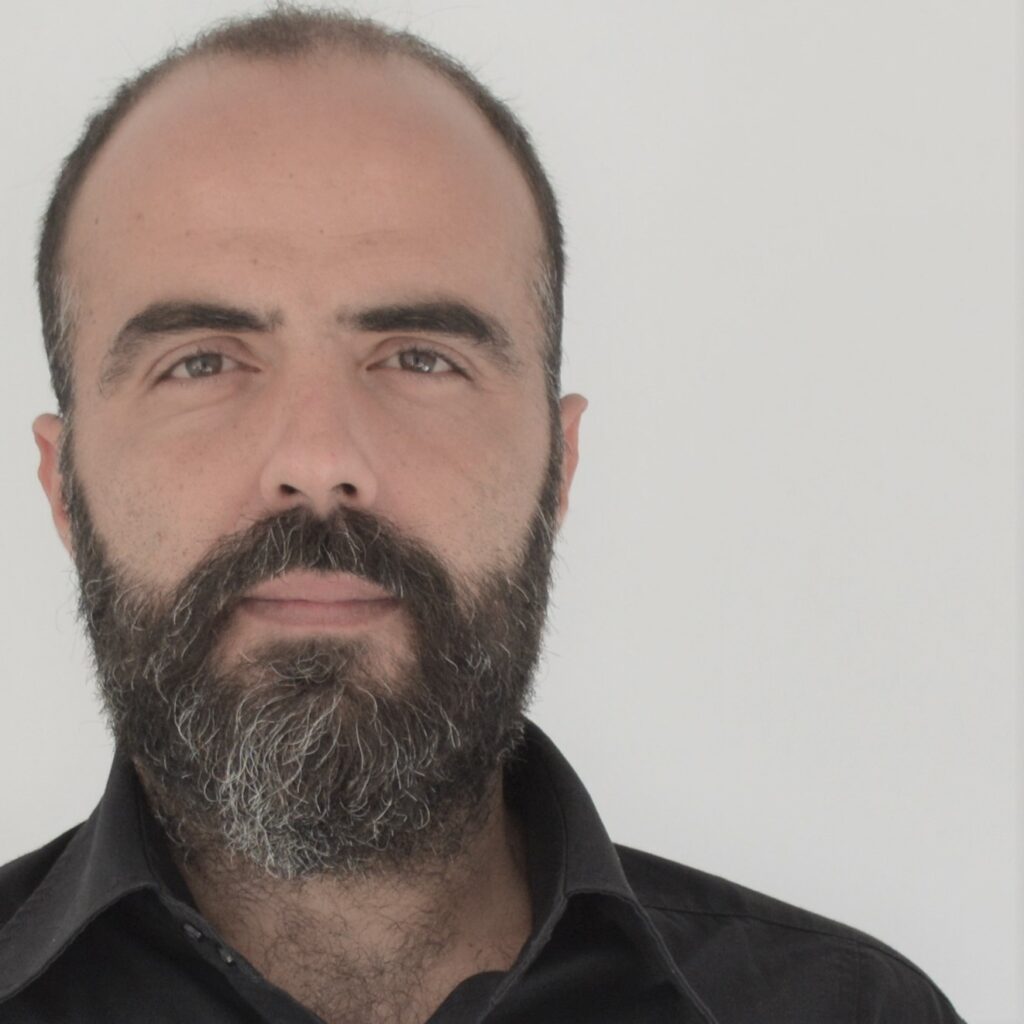 contact: tsiamis[a]online-theatre-academy.com
Dimitris Tsiamis
Director, actor, acting teacher
He is the founder and artistic director of Per-Theater-Formance company in Athens. After his first studies on acting and directing in Greece, he studied theatre directing at the School After Theatre, a three-year post-educational programme of the European Association for Theatre Culture realised by the International Theatre Centre AKT-ZENT & GITIS / Russian Academy of Theatre Arts under the artistic direction of Dr Jurij Alschitz.
Following many years of research and practice on devised theatre, he began his research on the relationship among ritual, theatre and poetry.
The results of his research were applied at the works of Per-Theater-Formance and presented at festivals worldwide (Mongolia, S.Korea, Turkey, Germany, Italy, Athens, etc) He has also presented lecture-performances on the theme and led workshops in Athens, Tatarstan, Cyprus, Germany, Italy, S.Korea, Lebanon, etc.
Since 2017 he is teaching "Devised Theatre" at the BA Acting- International at EAST 15 Acting School (University of Essex).
From Dimitris' Performances