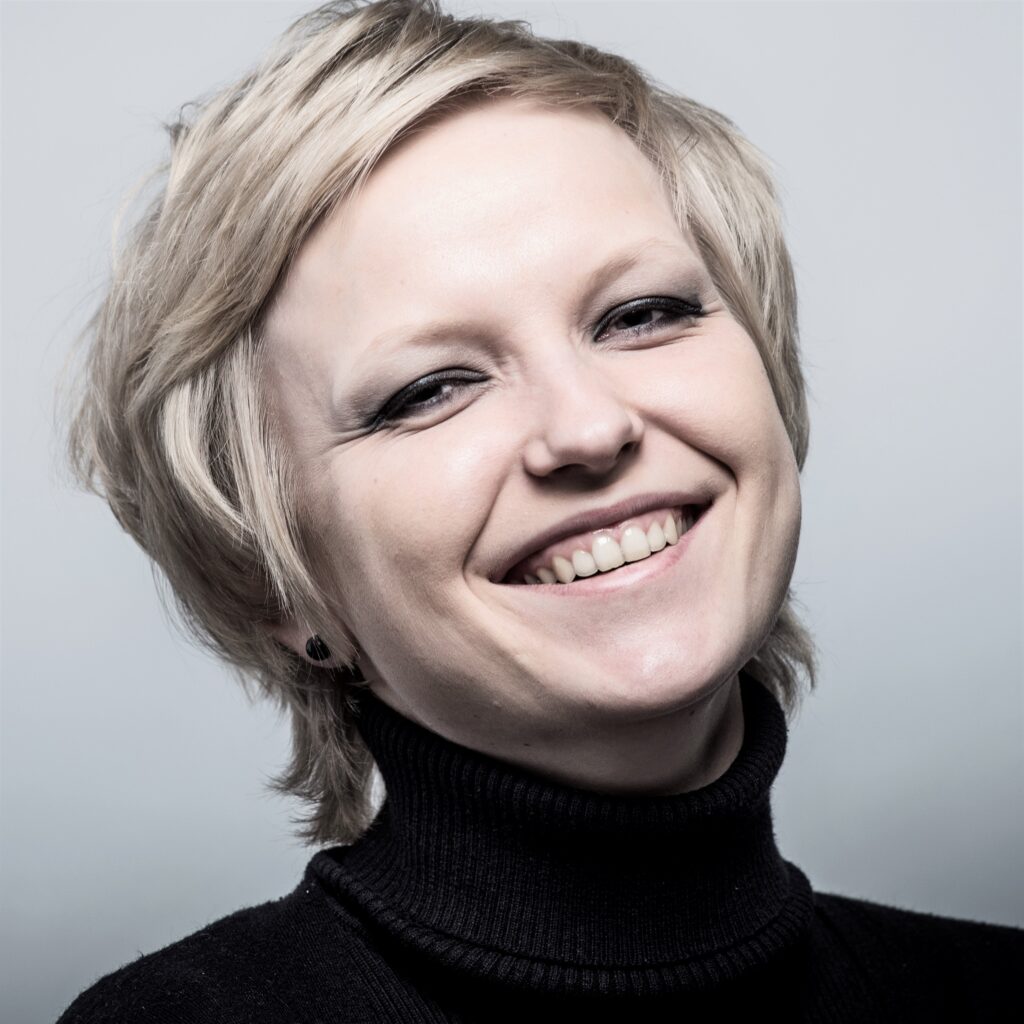 contact: lapina[a]online-theatre-academy.com
Dr Olga Lapina
Director, acting and directing teacher
In 2011 Olga Lapina graduated from the Russian University of Theatre Arts (GITIS) in directing, in 2014 she finished theatre pedagogy studies at the Nacional University of Mexico Autonomy (UNAM) and in 2018 she defended her PhD thesis in Lithuanian Academy of Theatre and Music (LMTA).
From 2011 to 2015 Olga was teaching at the Directing department of Klaipeda University, since 2015 she is teaching at BA, MA and artistic doctorate levels of Lithuanian Academy of Music and Theatre. Throughout her pedagogical career has also lead different workshops on acting and directing in Germany, Estonia, Italy, France, Russia, Mexico, Brazil etc.
In her artistic work she researches the fields of artistic ensemble, improvisation, ludic structures and unconventional theatre formats. Olga has staged a variety of performances in state theatres of Lithuania and Russia. Four of her performances were awarded with the highest national prize of Lithuania (Golden Stage Cross), one of her performance was included in the Russian national theatre award program (Golden Mask). 
From Olga's Performances​